Gait & Balance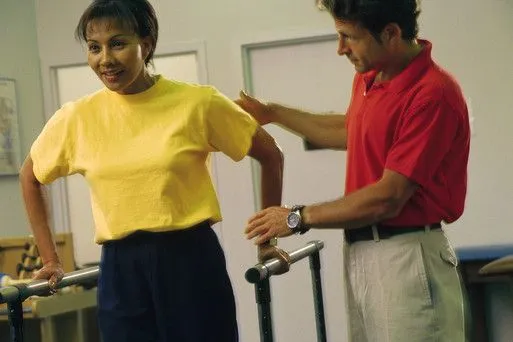 Our physical therapists provide intensive one-on-one physical therapy to help our patients achieve the greatest amounts of physical gains and independence possible. If assistance is needed by a cane or walker, our therapists match patients with the appropriate device and provide training for safety.
Gait Training
Gait training focuses on strength, endurance, motion, balance, and coordination for safe walking, transferring from one surface to another, and the prevention of falls. Our physical therapists will match you with a walking device or transfer device and teach you and your family about its safe use if necessary.
Pre and Post Surgical Rehabilitation
Pre and post surgical rehabilitation uses therapeutic exercise, modalities, and other components of physical therapy to increase strength, endurance, motion, balance, and coordination for functional independence. In some cases, physical therapy precedes orthopedic surgery to prepare the joint for recovery. Rehabilitation is used after orthopedic surgery, injury, or a neurological event to optimize movement, strength, flexibility, balance, endurance, balance, and coordination to increase function for independent living.
Core Stability Training
Core stability is a very important part of rehabilitation following a neurological event or orthopedic injury. Core stability training targets the muscles of the pelvis, spine, and shoulders to help provide a solid infrastructure for body movements and balance. Your physical therapist will focus on sitting and standing balance because it is so important for independence with activities of daily living.